100% INSPECTION –
GUARANTEED QUALITY FOR ALL YOUR APPLICATIONS
Computer-aided quality:
The latest software is used to guarantee a supreme product quality, efficient process and automated certification with full batch tracing.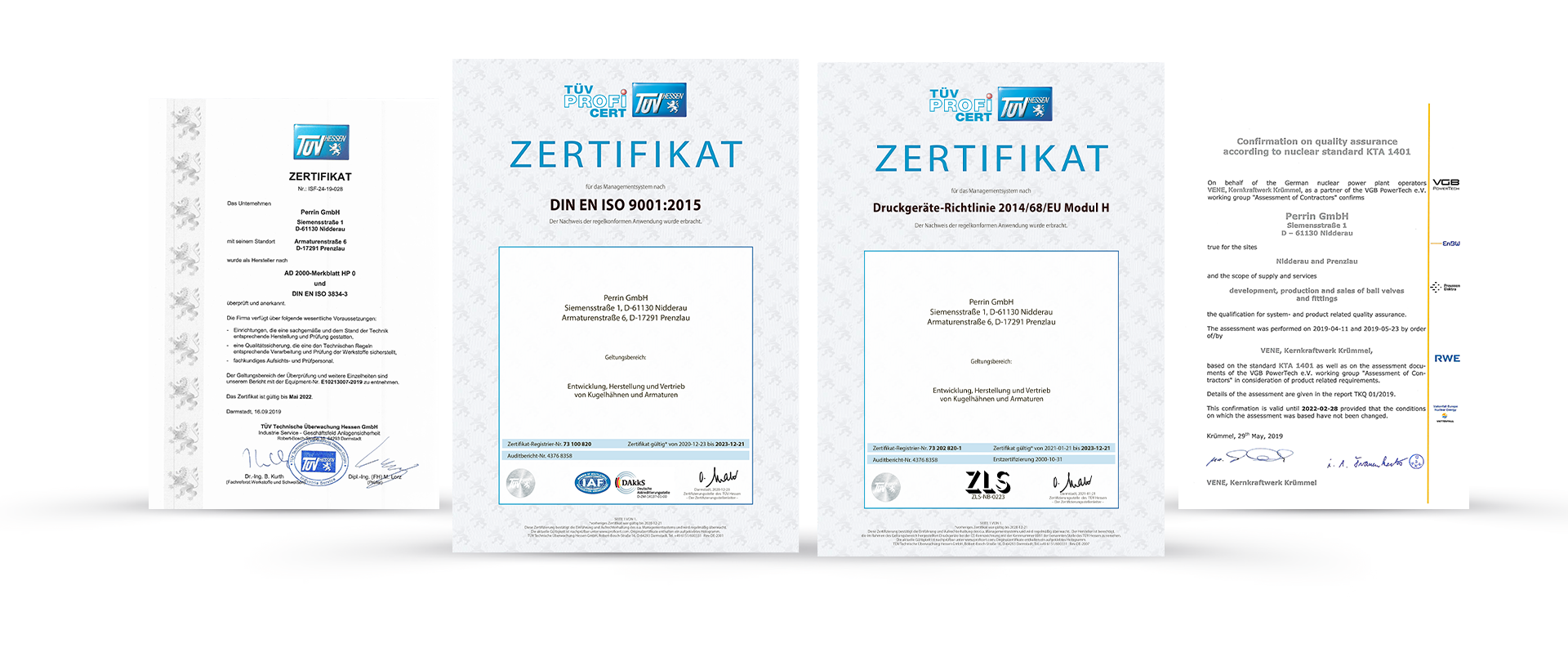 CERTIFIED QUALITY
The central objective of PERRIN is to maintain a leading position in the production of Ball Valves and to ensure sustainable growth. Quality management in accordance with DIN EN ISO 9001 and PED 2014/68/EU Modul H+H1 helps us to achieve this goal. The processes included in the quality management system and their interactions cover all technical, commercial and organisational aspects that affect the quality of PERRIN and its products. The production and inspection of the valves is in accordance with national and international regulations such as PED 2014/68/EU Modul H+H1, ASME B 16.34, API 6D, DIN EN 1983, DIN EN 14292, NACE, TRCU 032/ TRCU 010, CRN – Canadian Registration etc.