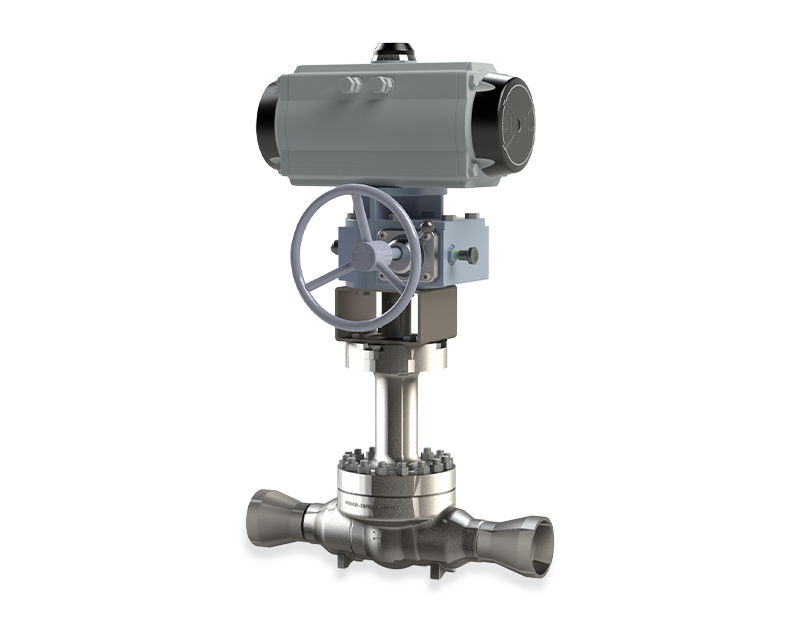 TOP ENTRY BALL VALVE
FOR CRYOGENIC APPLICATIONS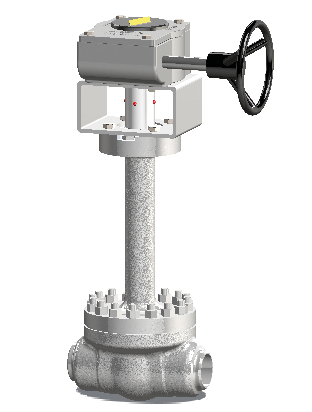 TOP ENTRY BALL VALVE
FOR CRYOGENIC APPLICATIONS
Our Top-Entry Valve can be designed with either floating or trunnion mounted balls.
Due to the stem extension and the chosen seat rings, the ball valve can be used for cryogenic temperatures down to -196°C.
The special seat ring design tolerates the Bi-directional application up to full differential pressure.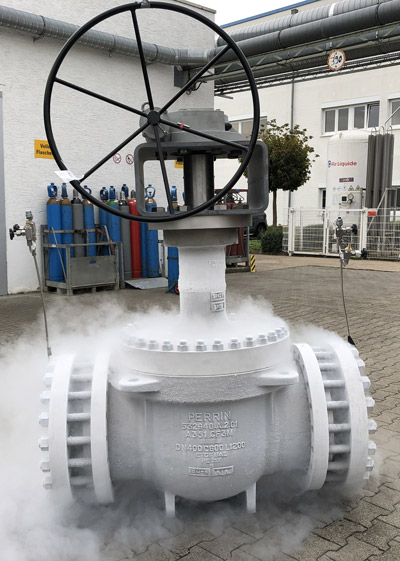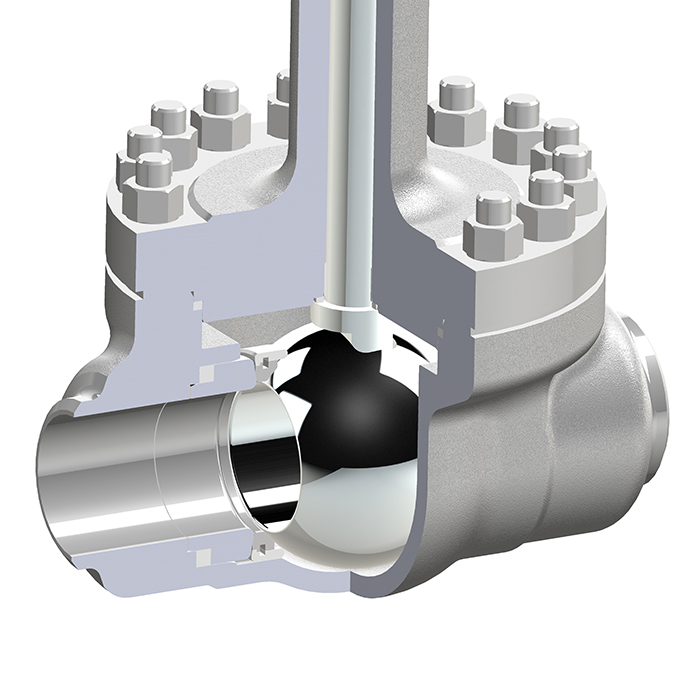 Assembled Top
Entry Ball Valve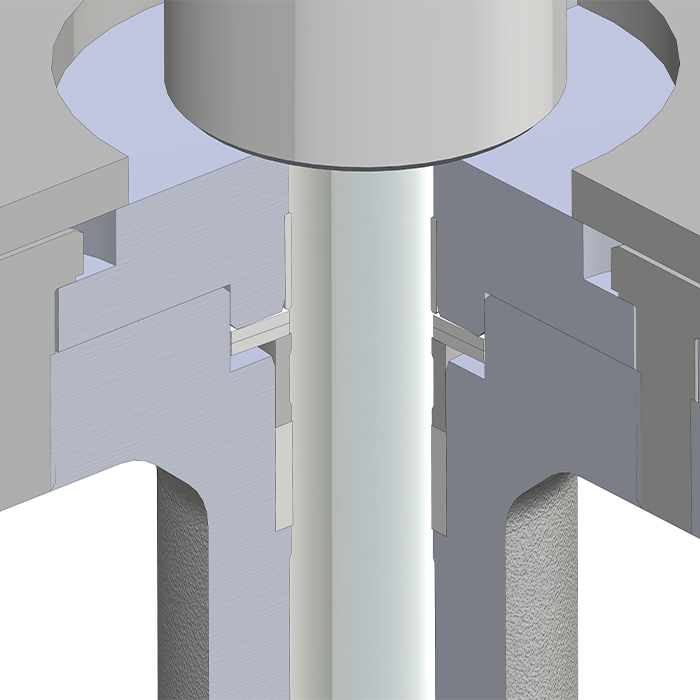 Low Emission
Packing Design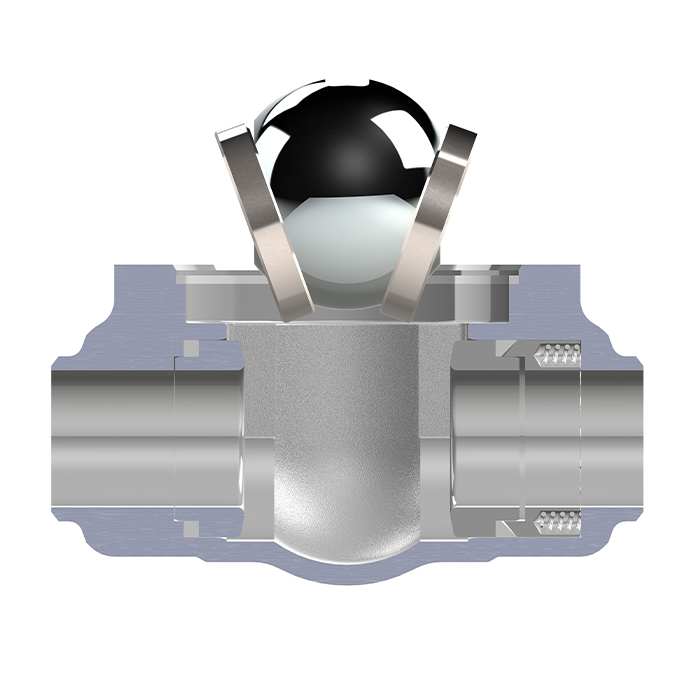 Easy assembling /
disassembling of Ball / Seat unit
2-way ball valves mounted version
The mounted 2-way ball valves are designed with a 2- or 3-part body. Spring-loaded seat rings are used for sealing.
Due to the absorption of the forces via the bearing journal and the control shaft, the bearing-mounted ball valve not only has lower torques compared to the floating versions, but can also be used for large nominal sizes and pressure ratings. As standard, these are sealing on the inlet side and can also be supplied as "Double Block and Bleed (DBB)" or "Double Isolation and Bleed (DIB)" versions on request.
Advantages
Easy assembly / disasembly
Bi-Directional
Cryogenic test at Perrin
Pressure relieved seating system
Spring loaded packing
Blow-out proof
On-site maintenance (in the plant)
ISO standard actuator connection
Certification
Fire Safe according to ISO 10497 / API 607
Fugitive emission according to ISO 15848-1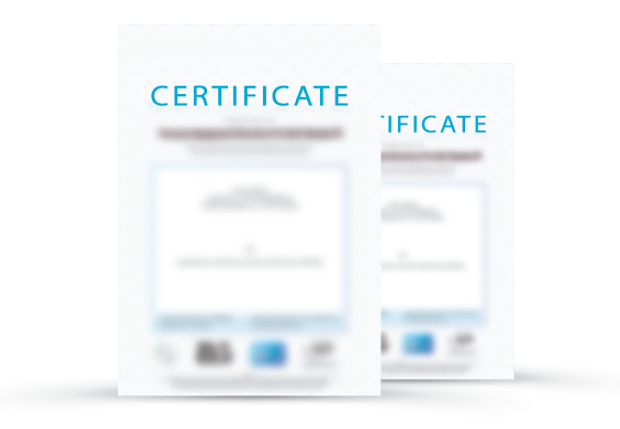 Technical features

Design -ball valve type
64-K, 66-K oder 67-K
 Flange connection
Welding ends, flange or according to customer requirements
Size
To NPS 16" / DN 400
PN
Class 1500 / PN 250
Seating system
Soft sealing
Temperature range
-196°C to + 100°C
Actuation
Manual (lever/gearbox), pneumatic / electric / hydraulic drive
Material
Case
DIN 1.4409 / CF3M
Ball
DIN 1.4409 / 1.4408 / A 351 CF3M / CF8M
Seat rings
PCTFE
Seal
Graphite
Pack
Graphite